International Experts Team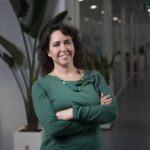 Action Chair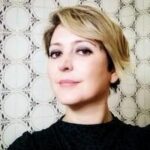 Science Communication Coordinator
.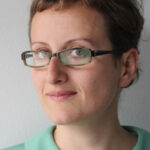 ITC Grants Manager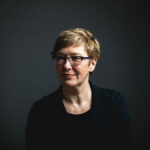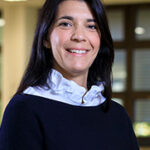 Grant Awarding & STSM Coordinator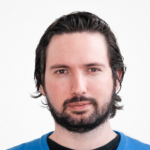 International Experts Coordinator
WG 1: Platform work inclusive holistic framework exploration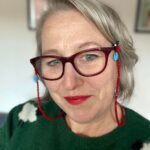 Leader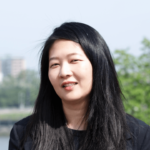 Co-leader
WG3 Digital technologies and data models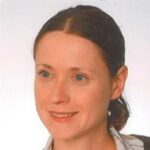 Leader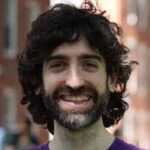 Co-leader
WG2 Organisational and platform work models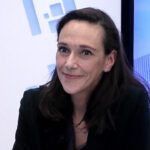 Leader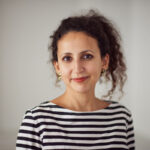 Co-leader
WG4 Mobilisation, regulation and policy strategies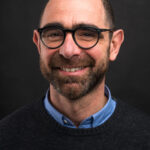 Leader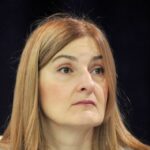 Co-leader
WG5 Transdisciplinarity outcomes and impact evaluation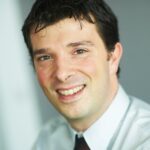 Science Officer

Administrative Officer
Payal Arora is a digital anthropologist, a TEDx speaker, and an author of award-winning books, including The Next Billion Users with Harvard Press. Her expertise lies in user experience in the global south, digital inequality, and inclusive design. Forbes named her the "next billion champion" and the "right kind of person to reform tech." She is a Professor at Erasmus University Rotterdam, and Co-Founder of FemLab, a feminist future of work initiative. Website: https://payalarora.com/ FemLab.Co website: https://femlab.co/
---
Julie Yujie Chen is Assistant Professor in the Institute of Communication, Culture, Information, and Technology (ICCIT) and holds a graduate appointment at the Faculty of Information at the University of Toronto, Canada. Her research focuses on the transformation of work and worker's subjectivity in relation to digital technologies, capitalism, and globalization. She is the co-author of Media and Management (University of Minnesota Press, 2021) and Super-sticky WeChat and Chinese Society (Emerald, 2018). Chen's work on issues of digital labor and platform studies has appeared in journals including New Media & Society, Media, Culture & Society, Socio-Economic Review, Javnost – The Public, Work, Employment and Society, Chinese Journal of Communication, China Perspectives, and Triple C. She is currently working on a project to examine the relations between imaginary and application of data-driven artificial intelligence and the organization and valorization of human labor in China.
---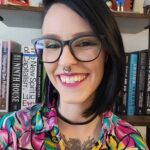 Karina Rider (they/them) is a Postdoctoral Researcher with Microsoft Research New England, an incoming Postdoctoral Fellow with Stanford University's Digital Civil Society Lab (2023-24), and an incoming Assistant Professor in the Engineering and Society Department at University of Virginia (2024). Karina researches struggles for justice in datafied societies, especially as they concern labor, race, and culture. They are currently writing a book for MIT Press on civic technology volunteering in the San Francisco Bay Area.
---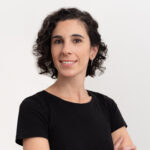 Denise Kasparian is a researcher at the National Scientific and Technical Research Council and an assistant professor in the Faculty of Social Sciences at the University of Buenos Aires in Argentina. She was a research fellow at the Institute for the Cooperative Digital Economy (The New School) and at the Institute for the Study of Employee Ownership and Profit Sharing (Rutgers University), where she analyzed platform cooperativism in Argentina. She is a sociologist with a Ph.D. in Social Sciences from the University of Buenos Aires. Her latest book Co-operative Struggles (Brill, 2022) expands the theoretical horizons regarding labor unrest by proposing new categories to make visible and conceptualize conflicts in the new worker cooperativism of the 21st century.
---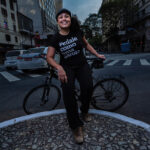 Aline Os (Sao Paulo, Brazil) graduated in Fine Arts with a master's degree in Visual Poetics from the University of São Paulo. She is the founder of the collective Señoritas Courier, composed of cis women and transgender people. She is a biker courier and cycle activist. It collectively addresses the importance of digital inclusion to allow workers to take ownership of the means to develop solutions for decent work, with a view to Platform Cooperatives. For Señoritas, it is important to see workers as holistic beings with needs and wants beyond simply making deliveries, believing that the organization can also help solve other social problems, such as housing and access to healthcare.
---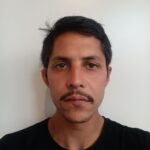 Alexandre Costa Barbosa is a researcher and digital policy advisor. He performed as an expert advisor for the Brazilian Internet Steering Committee – CGI.br – and as a senior innovation researcher at the Institute for Technology and Society of Rio de Janeiro – ITS. Alexandre coordinates the Data Governance sector within the Homeless Workers Movement's Technology sector (Núcleo de Tecnologia do MTST) and acts as head of institutional relations in a local NGO supporting colonial historic cities in Brazil in sustainably promoting their digital transformations. He has a master's degree in geography and economics of development and a bachelor's in control and automation engineering. Currently, Ale is a Visiting Researcher at Weizenbaum Institute in the Design, Diversity and New Commons research group.
---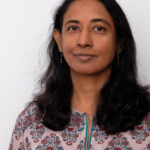 Uma Rani is Senior Economist at the Research Department of the International Labour Office. She has conducted research on informal economy, minimum wages, social policies, global supply chains, poverty and inequality issues with a focus on gender. Since 2016 she has been working on digital transformations in the world of work, wherein she tries to explore how labour and social institutions could be strengthened to address economic and social inequality. She coordinated the major flagship report of the ILO on "World Employment and Social Outlook 2021: The role of digital labour platforms in transforming the world of work" and co-edited the special issue on "Women, work and the digital economy" for Gender and Development, 2022.
---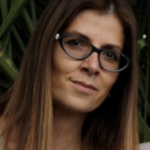 María Belén Albornoz is Professor-Researcher at the Latin American Faculty of Social Sciences (FLACSO-Ecuador), where she has held positions as Deputy Director, Academic Dean, and PhD Program Coordinator. She has served as Council Member of the Society for Social Studies of Science (4S) 2018-2021, and at the moment she serves as President of the Ecuadorian Society for Social Studies of Science and Technology, and as Board Member of the Society for the Studies of New and Emerging Technologies (S.NET). Her current research concerns technology transfer models; public policy of science, technology and innovation; big data; and fair work. In 2017, she was a Fulbright Scholar at Rensselaer Polytechnic Institute, and a Visiting Scholar at Aalborg University in Denmark, where she worked in theorizing imaginaries of innovation and policy network analysis.
---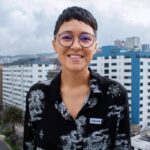 Kruskaya Hidalgo Cordero is an Ecuadorian feminist activist, researcher, and professor. She holds an MA degree in Gender Studies granted by the Central European University (CEU) and a Specialization in Afro-Latin American and Caribbean Studies from the Latin American Council of Social Sciences (CLACSO). She is an Atlantic Senior Fellow for Social and Economic Equity by the London School of Economics (LSE). Kruskaya is the co-founder of the Platform Observatory in Ecuador and is part of the Advisory Board of Fairwork. Also, she is a member of Tierra Común and the Feminist AI Research Network. Currently, she is working as a field organizing specialist at the Solidarity Center in Mexico.