On 14 and 15 September 2022, we celebrated the kickoff meeting of P-WILL, a COST Action whose main aim and objective is to build a pan-european interdisciplinary and transdisciplinary multistakeholder network including policymakers, industry leaders, civil society organisations, designers, researchers, and the main initiatives happening at the international level, to foster the upsurge of alternative scenarios in the framework of platform work from an intersectional gender perspective. You can learn more about the project in our What is P-WILL page.
In the kickoff meeting, which took place online, the members of the Management Committee decided on the structure of the Action, elected its leadership positions and agreed upon the activities that will be organized during the first grant period.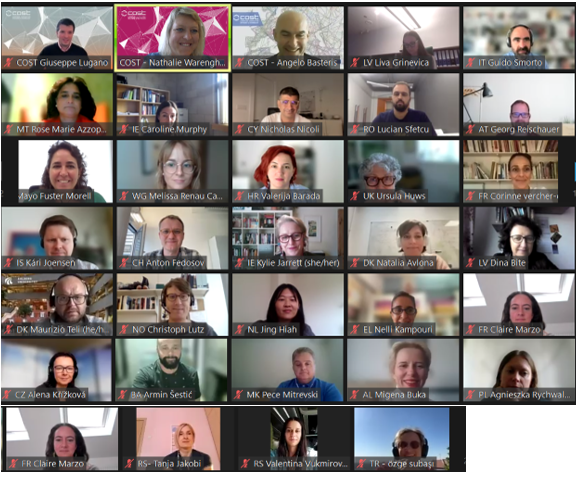 To learn more about the composition of the Management Committee and the Action's leadership positions, visit our Who is who page.
If you are interested in being part of P-WILL, visit our How to join page.
If you have questions or would like to contact us, you can fill in this form or reach us directly at pwillcost@uoc.edu.